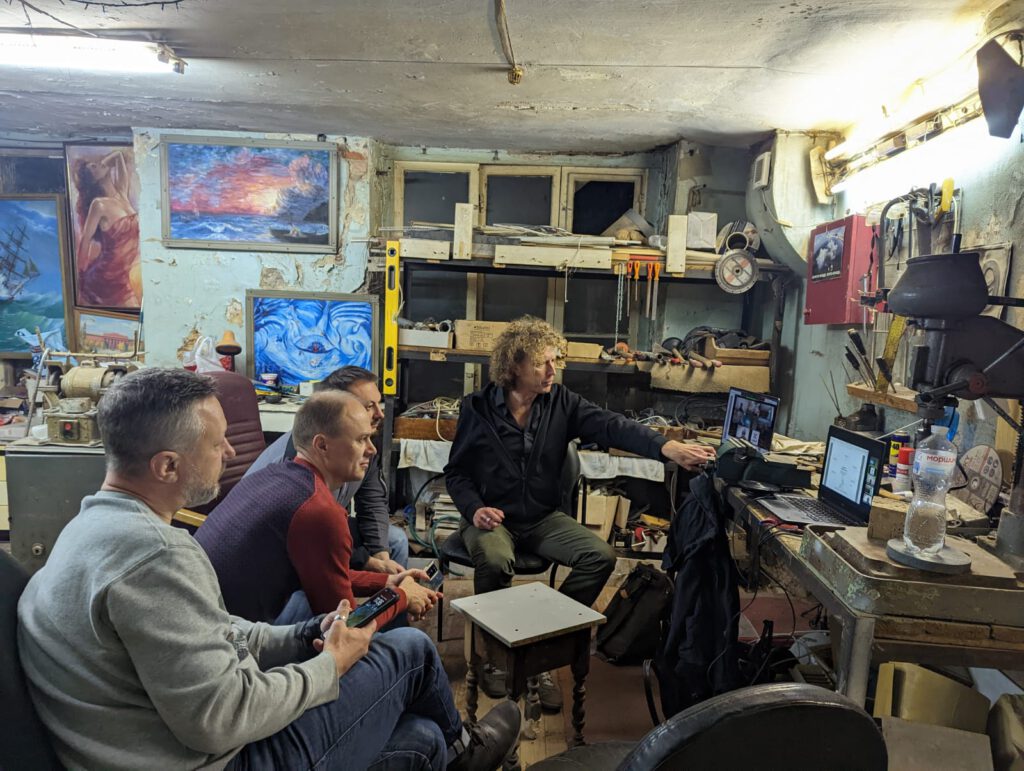 Dnipro, you were a blast!
11 Oct 2022
Two important sessions in two days, including a quick tour around the town with local architects. And including a lunch with the Mariupol team, that came to see us all the way from Zaporizhia, where they are now working and living, temporarily.
It was amazing to see how the importance of the Ro3kvit values arose during the meeting with representatives of the Dnipro architecture community and the head architect of the city. From their opinion, changes and new developments in their city need to begin now. This meeting was a very good start to talk and see how Ro3kvit: Urban Coalition for Ukraine can support.
During air strike alarms, there was a meeting about the future urban strategy for Mariupol. A very delicate, beautiful and sometimes emotional topic. I am proud of the group that was present, offline and online. The bomb shelter workshop did a good job facilitating wifi and light.
Unfortunately, we did not make it to see people in/from Kryvvy Rih and Zaporizhia. Next time, for sure! I love these cities so much…!
These days are very hard for Ukraine. The destruction is huge. The loss of people, buildings, parks, infrastructure is enormous. Please, support the country and the Ukrainians you know.